Julie Uí Choistealbha Ed.D.
Contact
Rannóg/Section
Director of Undergraduate Studies 
Qualifications
Ed. D. Trinity College Dublin (2012)
M.Ed. (Educational Disadvantage) St. Patrick's College, Drumcondra (2005)
B.Ed. St Patrick's College, Drumcondra (2001)
Dip. Ed (Mentoring Newly Qualified Teachers) St. Patrick's College, Drumcondra (2006)
Teaching
B.Ed/PME ( Primary) 
Advanced Professional Studies
Advanced School Placement 

B.Sc in Education Studies 
Work Placement
Internship
Research / Professional Interests
Current Research Projects:
'Empowering ePortfolio Processes' Erasmus+ Project
September 2016- June 2018 
https://eepeu.wordpress.com/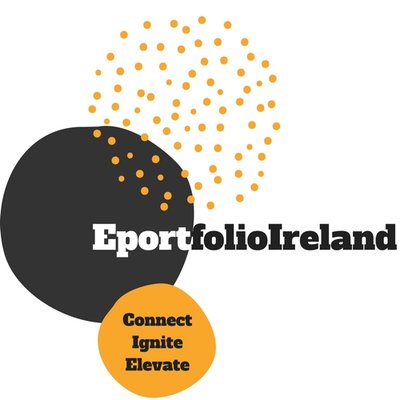 @EportfolioIRL  A community of eportfolio practitioners and researchers based in Ireland.    
                                                                                                         Steering Committee member 2018-
Selected Seminars and Presentations:
Digital dilemmas - ePortfolio in theory and practice, in Ireland and Denmark, co-presented with  Bo Klindt Poulsen, Denmark at the Practices on ePortfolio dissemination event, Leuven, Belgium,  February  2018
Developing school/ higher education institute partnership through collaborative practicum design, AERA Annual Conference, April 2017
Stop the Clock: A timeout to explore professionalism in a 21st century teaching context INTO Consultative Conference on Education, November 2016
A Partnership Model for the Design and Implementation of an Innovative Model of Practicum 9th International Conference of Education, Research and Innovation, Seville November 2016.
Using an ePortfolio as a catalyst for an auto-ethnographic study of researcher identity  London International Conference on Education 2015
Conceptualising Curriculum Change: Structuring the final year learning experience of a professionally orientated degree programme in education studies Irish International Conference on Education 2015
The Irish language in the 21st century primary school. Perceptions of teachers and children: Indications for a new strategy TCD-MIE-UCD-NCAD Research Symposium 2015
Location, Location, Location! Language Learning in Schools Serving Communities of Disadvantage in Ireland The Second European Conference on Language Learning (ECLL 2014)
Publications:
Uí Choistealbha, J. (2018) The benefits and challenges of using ePortfolios  https://unlimited.hamk.fi/ammatillinen-osaaminen-ja-opetus/the-benefits-and-challenges-of-using-eportfolios
Uí Choistealbha, J. (2017) in  Kunnari, I. and Laurikainen, M. (eds.) Collection of Engaging Practices in ePortfolio Process   https://eepeu.wordpress.com/publications 
Uí Choistealbha, J., Donnelly, R. and Fitzmaurice, M. (2016) Exploring the Student Experience of the Final Year of a Professionally-Oriented Undergraduate Degree in Education Studies (2016) published online at  http://arrow.dit.ie/cgi/viewcontent.cgi?article=1039&context=ltcart
Featured eBooks:
Institute of Teacher Education Dublin - Research & Collaboration eBook
The Irish language in the 21st century classroom. Perceptions of teachers and children: Indications for a new strategy ( pp. 24-27)
https://www.mie.ie/en/Research/Institute_of_Teacher_Education_Dublin_-_Research_Collaboration_eBook
Teaching Council School Placement eBook
http://www.teachingcouncil.ie/en/Teacher-Education/Initial-Teacher-Education/School-Placement/School-placement-eBook
Dissertation Themes
Ed.D., University of Dublin, Trinity College
The Irish Language in the 21st Century Primary School - Perceptions of Teachers and Children: Indications for a new strategy (2012)
M.Ed (Educational Disadvantage), St. Patrick's College, Drumcondra
The Teaching and Learning of Irish in Schools Serving Areas of Disadvantage (2005)
Dip. Ed (Mentoring Newly Qualified Teachers) St. Patrick's College, Drumcondra - Professional Development
Distant Mentoring: A Context for Professional Development (2006)

Professional Interests
Work-based learning: School Placement/Work Placement
Working as a professional
Attitudes, perceptions and motivation
The teaching and learning processes
eportfolios as a mode of assessment